Firstly, I'm going to start with an apology.
A true, heartfelt and sincere apology.
You see, the topic of visas is unbelievably dull.
Talking with anyone about Thailand and the vast array of interesting topics that could come up is usually quite entertaining.
Sunsets, spectacular national parks, a vast swathe of cultural temples dominating the land or the hospitality of the Thai people.
All pale when you have to bring up the topic of visas.
In many ways, we have to thank the Thai government for its attempts to introduce some excitement into the topic of visas by changing the rules every 20 minutes.
If you are seriously thinking about Thailand as a place to retire, or if you're making good on preparations, unfortunately, you have to become something of a self-taught expert.
Thus what follows should be independently researched and checked.
What Are the Visas that Are Available?
As a complete list, these are the options that are currently available.
Broadly speaking these can be divided into short term and long term visas.
Do You Need a Visa for Thailand?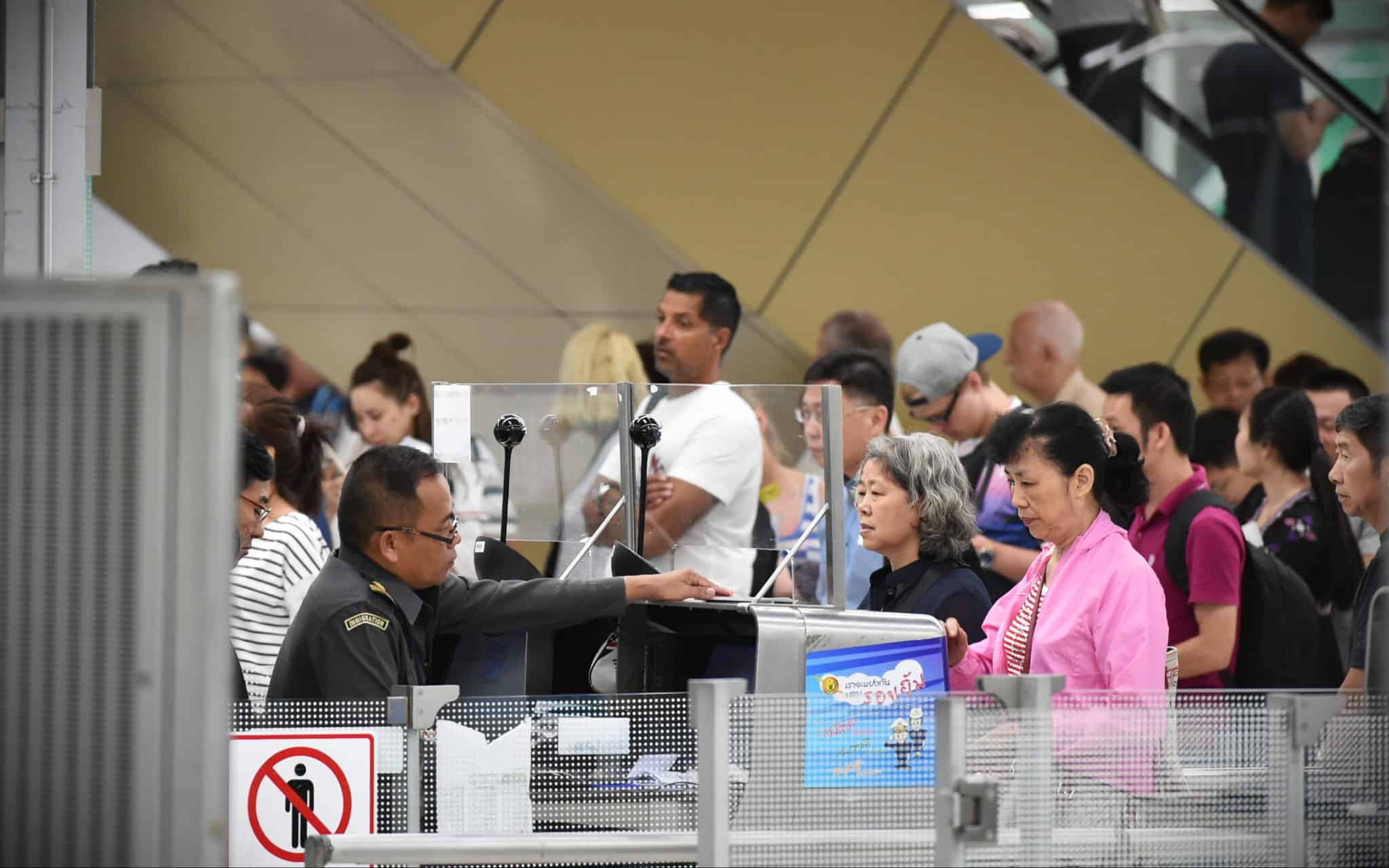 Thailand has been a growing destination for people to retire to for years now. Culture, weather and a comparatively lower cost of living all contribute to the millions arriving every year.
With a total of 76 different provinces, expat areas are spread all around the country, taking advantage of the many different styles of living.
Whether you're taking a quick exploratory trip to make a decision, undertaking research or packing your last suitcase, one thing is for definite.
You will need is a visa.
Like most countries, Thailand has an (ever changing) visa system that caters to almost all travellers, including retirees.
Some visa applications are pretty straightforward and you shouldn't worry about them.
Some require a little more 'hoop jumping' but may be what you need.
Picking and deciding which visa may be right for you is sometimes more of an art than a science. However, hopefully, I can guide you through the available visas and suggest what may be the better options for someone considering retirement in Thailand.
Here is my overview of the current visa system and what best suits a person who's considering retirement in Thailand.
Different visas have different uses depending on the stage of retirement you may be thinking about.
Some look attractive but come with obligations that you may not wish to pursue.
The Short Term Visas and What They're Useful For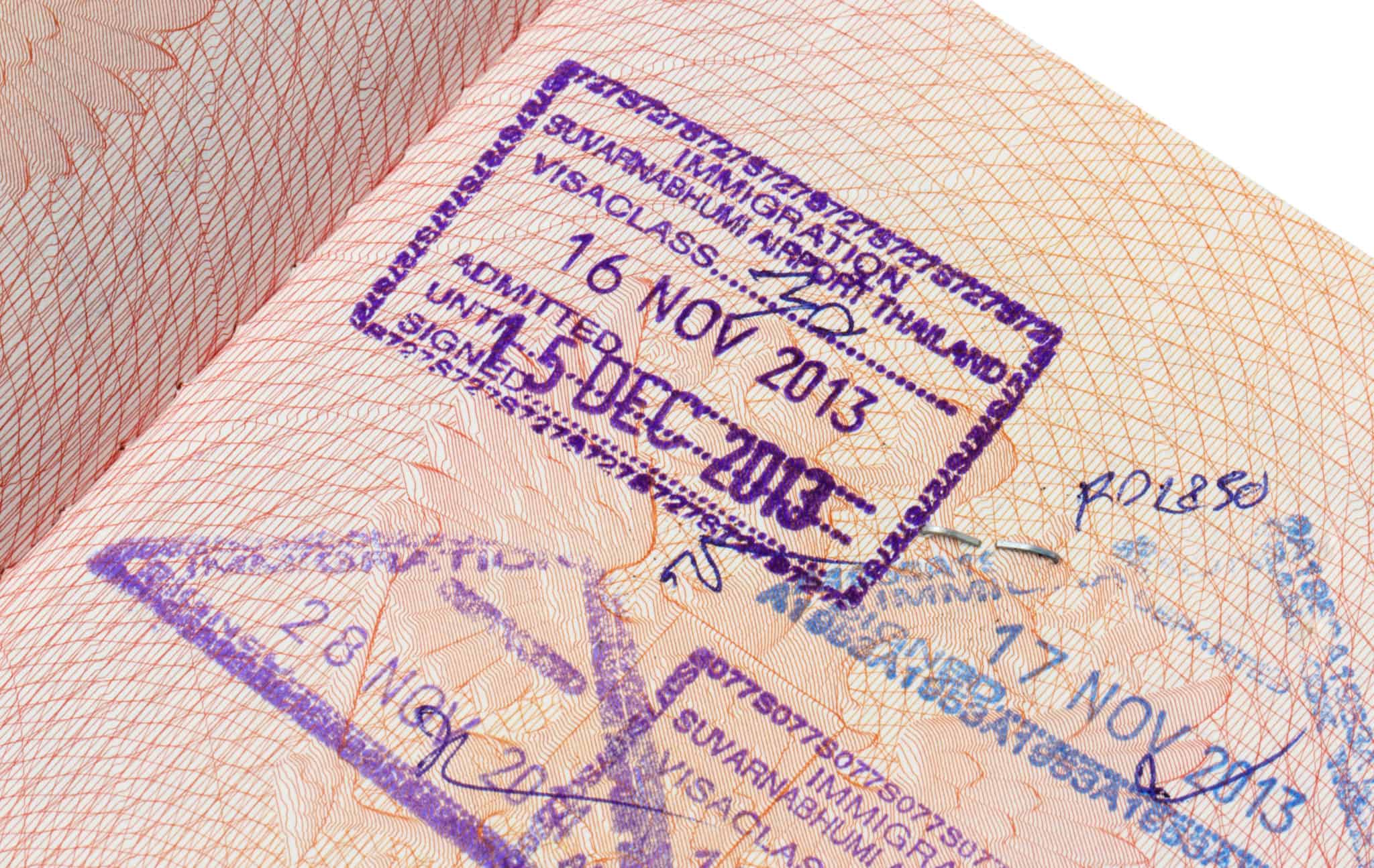 These type of visas focus on the tourist market coming to Thailand. However, several of them are useful for a retiree who might be planning a trip.
Almost no-one who has retired to Thailand just arrived and then decided to stay.
Retirement is a big decision and it requires careful consideration before making a decision.
My first trip to Thailand was a holiday. All the while though, I had my eye on where might be a good place to settle down.
For some, it can come off the back of a startling realisation that their pension will not give them a standard of living that they would like to maintain in much more expensive Western countries.
For others, they are pretty sure they want to go to Thailand to retire and feel the need to visit the country a few times before picking an area that might suit them.
Almost everyone planning a retirement has a different need for visas.
Here's how a retiree might use them.
The Visa Exemption
This visa is probably more accurately described as 'the absence of a visa'.
For most affluent countries around the world, Thailand offers a visa-free exemption for up to 30 days.
This is your typical holiday visa.
Arrive, spend your money and leave.
You'll get a TM6 immigration card handed to you on the flight into Thailand (or at select spots when walking through the airport if you drop the one the air stewardess gave you) and you'll be required to fill this in prior to your arrival at immigration.
A very simple process which the majority of visitors to Thailand take advantage of. In this instance, no real visa planning is necessary.
From a retirees perspective, this can be quite useful for very general trips with a specific intent.
You might use this option for;
A first time trip to get a feel for the country.
A very quick tour to see a few places.
To narrow down a few areas where you might feel comfortable.
Short time stays to see if the area provides what you need.
Single Entry Tourist Visa (SETV)
This is a visa that is usually applied for in your home country. You can also get these visas at neighbouring countries that have a Thai embassy or consulate.
A small charge is levied and all you really need is a valid passport, some photographs and to pay the fee.
With this visa, you can enter Thailand for a period of 60 days and travel within Thailand only.
If you go across the border you void the visa and will need another visa or the visa exemption (mentioned above) to reenter.
Think of this visa as the 'visa exemption plus'.
It is essentially just an extended visa exemption, mainly for tourists who are taking a longer trip.
For someone planning a retirement, it's therefore useful for similar use cases to those mentioned above.
If you're in or approaching semi-retirement, you might like to use this visa for a quick stay in the country and to scout a few locations.
Get a feel for Thai life and experience what day to day life is like in Thailand; before making a more serious commitment.
Multiple Entry Tourist Visa (METV)
If the SETV is the 'visa exemption plus' then the METV is the 'visa exemption plus plus'.
This visa allows for up to 180 days in Thailand.
With this visa, you are also able to enter and exit Thailand, either by land or air, without invalidating it.
The only caveat is that every 60 days you have to exit Thailand, even if you re-enter the same day.
You can not stay in Thailand for 180 days consecutively.
Because the government believes that there is more scope for problems with tourists on this visa there are a few more stringent requirements added, mostly related to your personal finances.
It's a useful visa for those in the 'semi-retirement phase' or those who have just retired and who want to do some exploring.
If it's something you're thinking about then you could use the METV to spend 6 months in Thailand and try out a few different areas.
You might have a reasonable idea of where you want to live, maybe near beaches. If that's the case then you might want to make a list of areas and go visiting. Do some on the ground research and see which area you like best.
On this visa, you will have to factor in leaving Thailand a few times, which might not be a bad thing as you can get to experience not only Thailand but its neighbouring countries.
Visa Extension
Any visa discussed thus far can have 30 days added on to it.
With some paperwork and a fee, you can go to any immigration office in Thailand and have a 30-day extension approved.
A small inconvenience, but it does give you extra flexibility when you're planning your trips.
The Longer Term Visas and What They are Used For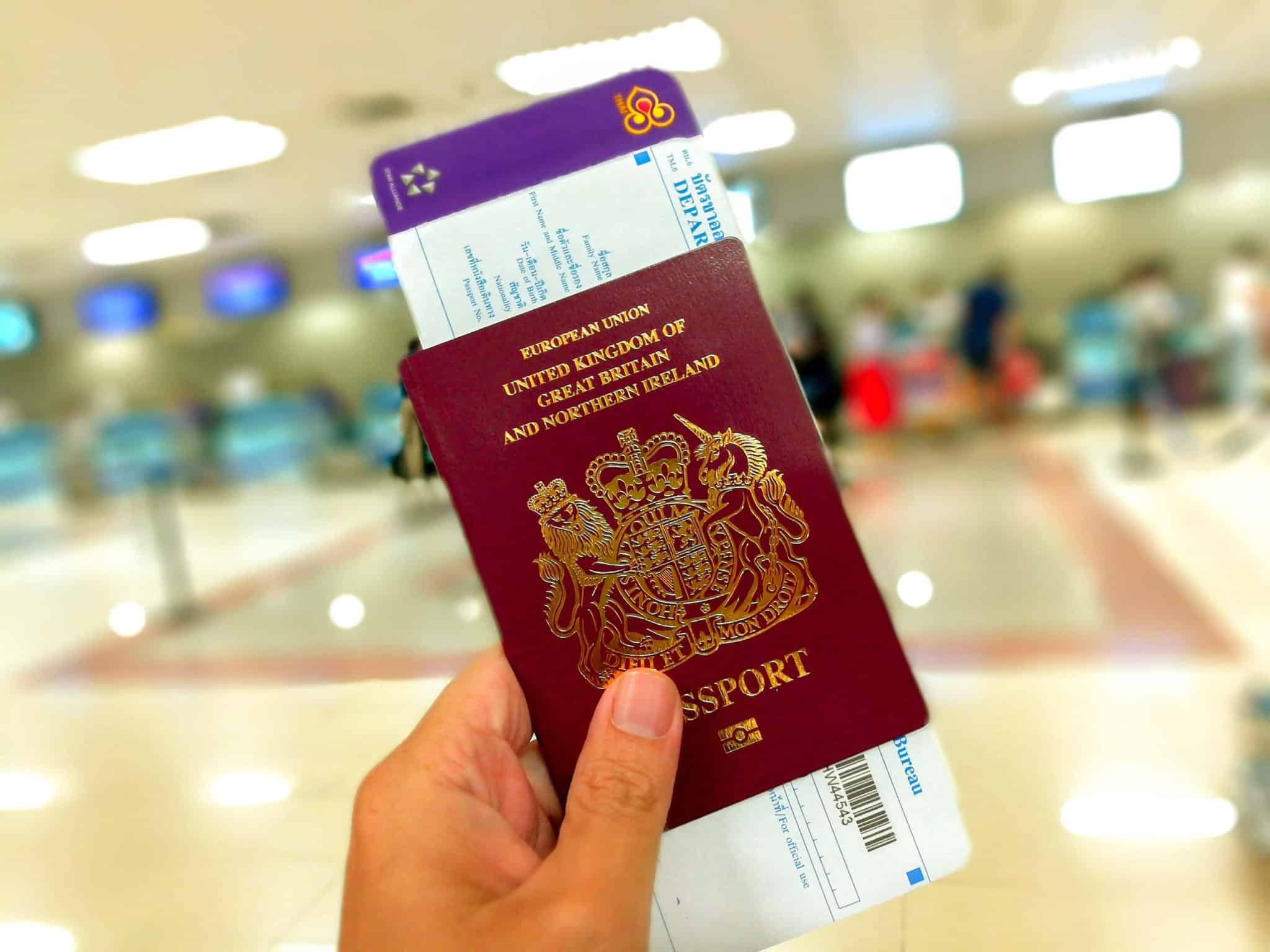 As might be implied these are designed by the Thai government to allow a non-citizen to stay in the country longer than a tourist.
Usually, they come with a small or rather large obligation and require attendance at a school or workplace. Some require you stay locally.
You may have to report to immigration every 90 days as well.
For a retiree, they mostly don't serve too much purpose unless you want an activity to undertake or you want to learn Thai.
One of the main benefits of a long-term visa is that it's much easier to open a bank account in Thailand.
The Thai government seems to recognize the fact that you are making a commitment to the country and relaxes the difficulty with which you can open an account.
Like opening a bank account, there are normally lots of ancillary benefits with these types of visas.
Requirements for these visas can change but usually, it's a passport, photographs and proof of income that's required.
Volunteer Visa
This is a 12-month visa that gives you something that looks a lot like Thai citizenship while you are in compliance with the rules.
I don't use this but it certainly can be good for those looking to volunteer and make an impact in the Thai community.
Thailand has a lot of poorer areas and there is a lot of expertise in the West which could be beneficial to the locals.
This does enormous good for those communities.
While there are many places asking for volunteers, it is just that. Volunteering. You will be expected to pay for your expenses.
If the thought of giving back to the community sparks a passion in you. You may want to consider this option.
You can volunteer for a few things, such as;
Tree planting
Elephant camps
Nature reserves
Teaching English
Helping monks out at monasteries
If there isn't a specific organization that needs that skills that you want to impart. You could always do some emailing and ask a company to sponsor you as a volunteer.
This is a great option for those retiring that are still physically active and like to be doing something other than lying on a beach all day.
Why not think about the skills you have acquired over a lifetime and see if they can be put to some use helping those less fortunate.
Education Visa (Language and Self Defence)
These are obligation visas, however, it may be an obligation of interest to you.
Typically these visas are available for learning Thai language or self-defence. Normally you would have to enrol in a school and your school will handle your visa application for you.
Thus if you want this type of visa, then it's best to talk to a school or institution directly.
Although the most common education visas are for learning Thai and self-defence you can in some instances pick up an education visa for studying the following;
Thai cooking
Scuba diving
Yoga
Thai massage
If learning yoga is something you wanted to pursue, then going into retirement on an education visa studying yoga could be a good option for you.
With this visa, you will want to find the best institutions in an area you like and go from there. There are hundreds, if not thousands, of language schools in Thailand.
Simply walk in, pay an enrolment fee and the staff take care of everything for you.
Marriage Visa
If you need this one then I suspect things may be going well for you.
Congratulations!
Our post titled Over 50 and Finding Love in Thailand must have really done the trick!
The process is relatively straightforward, it just comes with one itsy teeny weeny prerequisite…
If you are married to a Thai partner or have Thai children you must apply for a Thai Marriage visa in your home country and it normally it will be issued for 90 days.
Once you are in Thailand you then reapply for the extension so you can stay for up to one year.
A whole bunch of sensible supporting documents are needed, get proof of your bank balance and you should be issued one.
The precise documents and bank balances can vary from embassy to embassy so this is another one of those, 'phone up and check' situations.
Once obtained, you must report to immigration every 90 days.
As I mentioned, it is a long term visa but does come with a bit of a caveat.
Still, it's an option if you meet the right person.
Business Visa
This visa requirement is a bit beyond the scope of someone retiring to Thailand, nevertheless, it does allow you to stay in Thailand for up to a year.
You may be considering purchasing a property, and if you are, the business visa covers these purchases.
These types of visas come with a small conversation usually as to why you might want this type of visa (ie what is your business?)
As it's supposed to be for business, every 90 days or so you'll be required to leave the country.
Elite Visa
This is a visa that's relatively new on the scene and it comes with a pretty hefty price tag.
You can get them for 5, 10 or 20 years and it's pretty much the That governments attempt to get very wealthy people to reside here.
As such, although it is an option. It's not overly suitable for most people.
If you own a private jet and your own Caribbean island – it's a good choice.
The Elite Thai Visa isn't technically a retirement visa but it is a valid option for affluent foreigners who wish to enjoy a long-term stay in Thailand (without having to leave the country)
With all of the above options out of the way this now brings me to a visa that I will discuss in a lot more detail. A visa specifically designed for those considering retirement in Thailand…
The Retirement Visa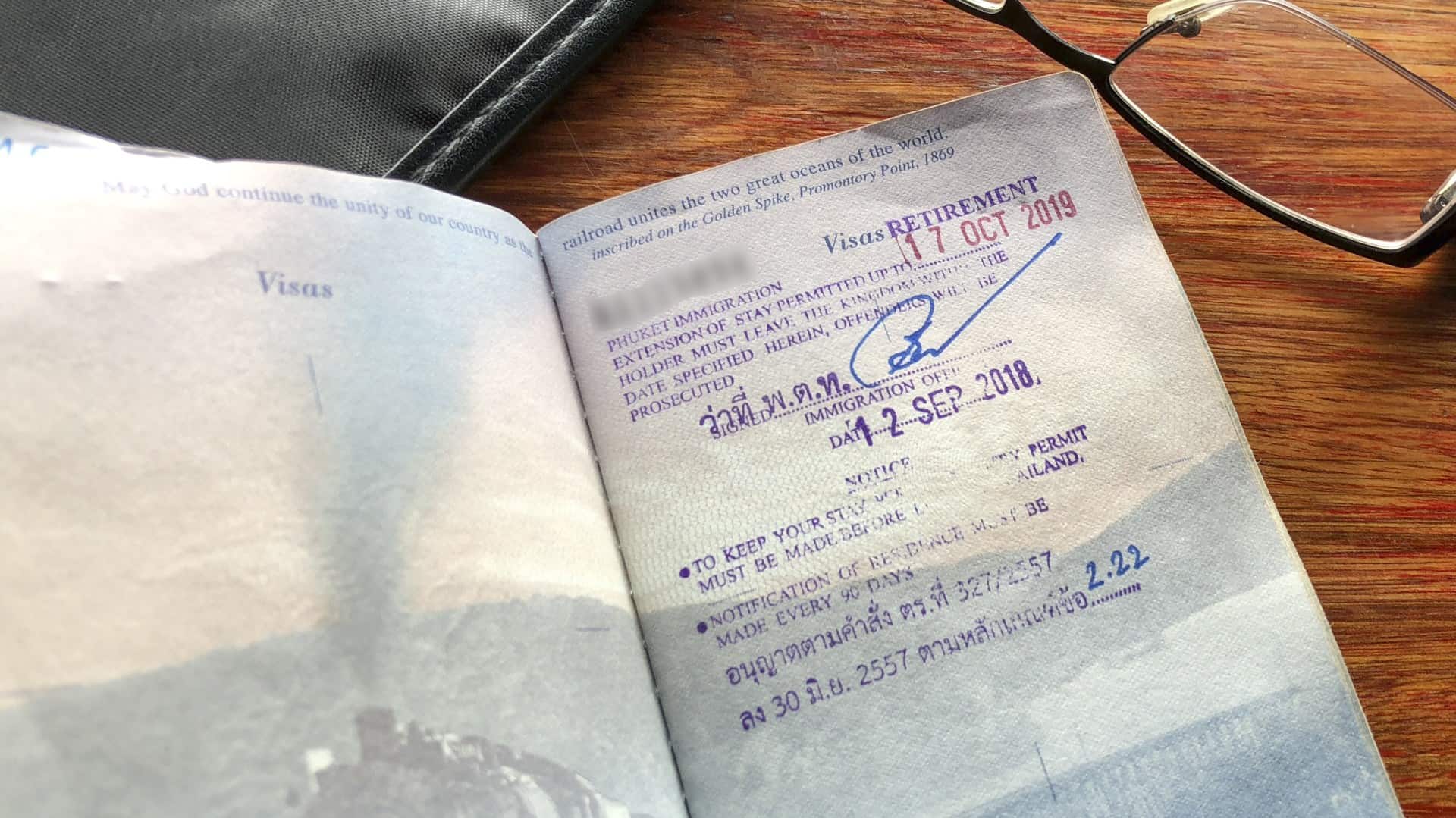 This is the 'creme de la creme' of visas for retirees. No obligations and free travel options. Essentially, it's the 'I want to sit on a beach and drink martinis' visa.
And assuming you meet the requirements, it's actually not that hard to get.
The benefits of this visa and the reason a retiree would want this are;
Multiple entry and single entry are available
1-year visa
Can be extended if you plan on staying longer
Bank accounts available
Only 90-day reporting required
Renewable within Thailand
How to Get a Retirement Visa
This visa is pretty straightforward to obtain providing you fulfil the requirements (the financial one is probably the most difficult) however, if you exceed the threshold then you should be fine.
You can apply in either your home country or at a Thai embassy which adds to the flexibility of this visa.
Every country wants retirees so it's likely that you'll receive helping hands throughout the process.
You can also apply for a retirement visa on an individual basis, or with a spouse.
Eligibility Criteria for the Retirement Visa
The following are the eligibility criteria that a foreign national must satisfy in order to get his or her Retirement Visa.
On the date of submitting the application, the individual must be at least 50 years or above.
The individual should not have any criminal records against Thailand, or his country of residence or his country of Nationality.
Not aspiring to work in Thailand.
Should not have any diseases that are prohibited in the country.
The financial requirements, currently are also pretty much pass or fail.
A bank account showing THB 800,000 for 2 months prior to the visa application.
Or, a monthly income of at least THB 65,000.
Or, a combination of the above that satisfies the authorities within a given year (ie a yearly income of 780,000 (65,000 x 12) and 20,000 THB in an account or 360,000 annual income (30,000 x 12) and 440,000 THB in an account)
Everything must total around 800,000 THB for a year.
Documents You May Need?
The following are the documents that may be required to be provided and verified in person.
You may also need to have at least 4 copies of these documents with you.
A valid passport for at least one year and preferably 18 months.
The financial documents also need to verify by the supporting documents like the up to date Thailand Bank Passbook, or a bank statement stating the money has been transferred from another bank outside Thailand for at least the past 2 months
A Medical Certificate is required stating that the person is healthy and free of the prohibited diseases to stay in the country
A recent passport size photograph was taken in the last 6 months before the application
A Police Clearance Certificate stating no criminal records.
You should have one of the following financial criteria fulfilled.
A bank balance of 800,000 baht in any Thailand bank account consistently for 2 months before the submission of application.
Monthly income of at least THB 65000 and proof of that income in the form of an affidavit from the Thailand embassy of his own country; or both.
A Thai bank account and a yearly income of 800,000 baht or if you are married to a Thai national you need to hold an Income Certificate of no less than THB 40,000.
If you are married to a Thai national you'll need an Income Certificate with a monthly salary of no less than THB 40,000.
A Thai Bank account showing a reasonable balance is also required.
How to Apply
You can submit your application at any Thai Embassy or at the office of the Bureau in Thailand in the Sathorn District, Bangkok.
You can also visit the Thai embassy of your own country and apply right there.
There's an application fee for a single application which is 1900 Baht and for multiple entries, it is 5000 Baht.
An appearance with all the above documents in person is a must.
You need verification for all the papers and you must sign all of the documents in front of an Immigration Officer.
It is very important to note that, you are required to report every 90 days at your nearest immigration office or police station, failing which, you may be levied with a fine or deported.
Yearly Renewal and Extension of a Thailand Retirement Visa
It's a good idea to contact your local immigration centre a few months before the expiry or your current visa.
Keep them updated and you'll get a good idea of the lead time that you'll need to make the renewal application.
The last thing you want; is to arrive 10 days beforehand and they tell you it will take 14 days to process.
In general, it is thought that the time to renew is around a month before your current retirement visa runs out.
Again, you must have the financial amount in a Thai bank account for at least 3 months prior to the application of a consecutive visa.
It's recommended therefore that you keep an eye on your finances well before the expiry date.
Thai Retirement Visas for Married Couples
If you have a spouse and are not retiring alone, then proof of the relationship will need to be presented.
Usually, this will be a notarized copy of your marriage license.
Remember, Thai officials usually want about 4 copies of everything.
If your spouse is not over 50 then they will be considered for the Non-Immigrant Visa Type 'O'.
Financially, the rules aren't as stringent for married couples as you will be sharing the normal costs of living.
This has changed somewhat recently, as before both retirees would need to show 800,000 THB in separate accounts.
Make sure that the bank account is in the name of the retirement visa applicant and not a joint account.
Retirement Visa 90 Day Reporting
If the visa you are on, namely a retirement visa allows you to stay longer than 90 consecutive days, then by Thai law, every foreigner must report to immigration to confirm your current address.
You have a 'grace' period of 15 days before or 7 days after the 90-day reporting deadline is up.
If you leave Thailand frequently then this won't be necessary as every time you re-enter Thailand, it will reset to day 1 again.
You don't have to report in person every 90 days and many retirees choose to employ a retirement service do this for them.
Filing the 90-day report is fairly easy.
You will need;
A filled in TM47 form.
The TM6 form you get when you arrive (front and back)
Any previous notifications of staying over 90 days.
A copy of all passport pages.
A self-addressed envelope with a stamp so that they can send the return form back to you.
All documents should arrive within 7 days of the 90-day reporting date, to be on the safe side.
The 5-Year Retirement Visa
The five-year Thai retirement visa lets affluent retirees from 14 countries stay in Thailand for up to five years.
Currently, those Countries are Australia, Canada, Denmark, Germany, Finland, France, Italy, Japan, Netherlands, Norway, Sweden, Switzerland, United Kingdom, and the United States.
The requirements for this visa are a little different and you'll need either 3 million baht in a bank account, untouched for at least three months from your application date or 100,000 baht monthly income.
The application process is similar to the one year visa, it's just the Thai government wants to check you have the finances to sustain you over a longer period.
Should You Get Someone to do the Visa for You?
The short answer is – it depends upon you.
Typically a service will offer you the following should you decide this is the option for you;
Start the application process for the 90-day visa.
Extend this visa for the full 12 month period.
Guide you through the process with transportation and arrangement of appointments.
Arrange and expedite appointments at a convenient immigration office.
Provide up to the date local knowledge.
Document preparation and submission.
It's up to you but plenty of people use these services to make the transaction as seamless as possible.
Conclusion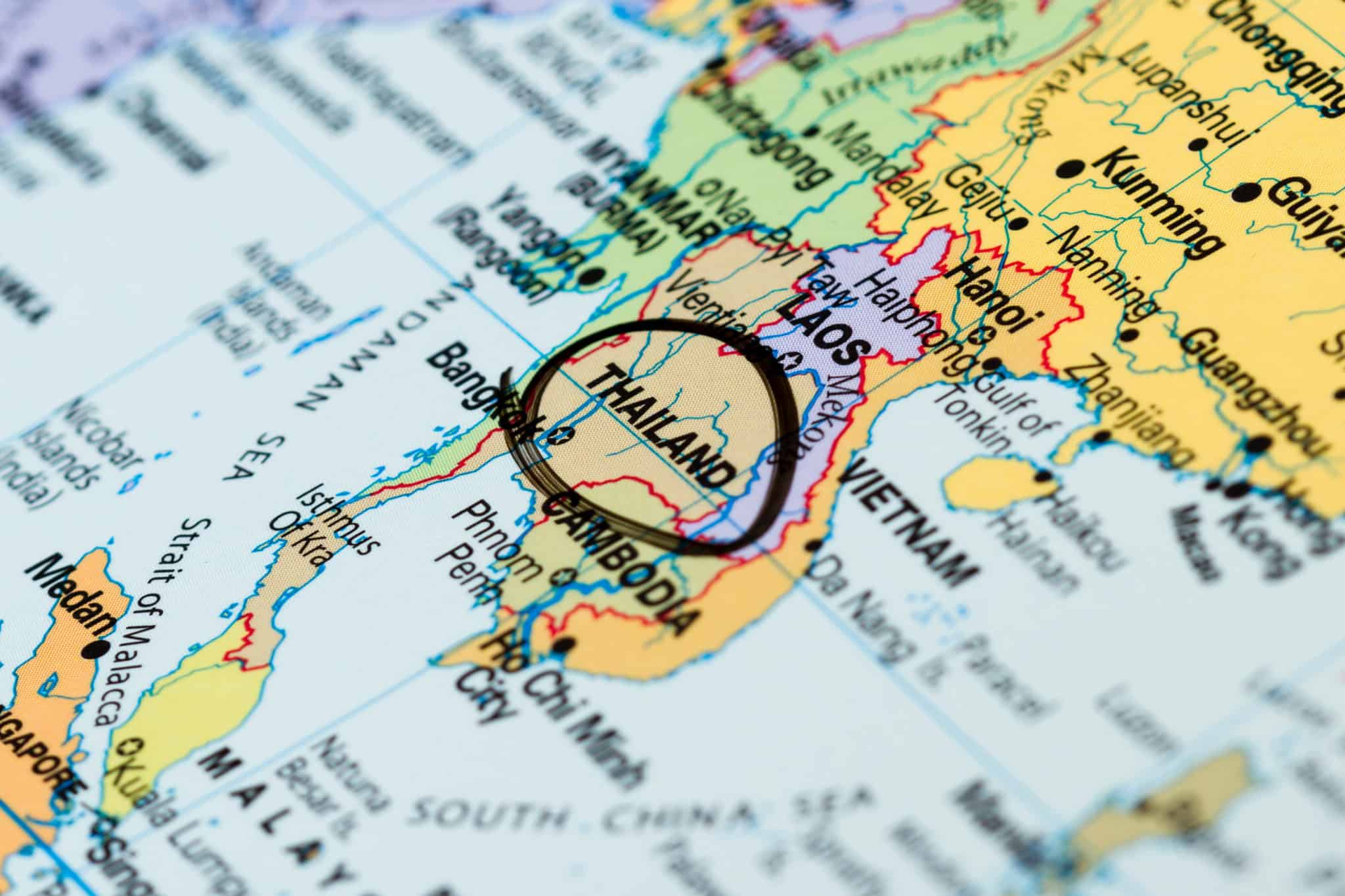 Visas and the resulting bureaucracy are one of the banes of modern existence.
Unfortunately, they are required so you need to have one.
In general, the short term visas are better suited for finding a place or giving a location a try before settling.
The longer-term visas are more suited once you have found a place to live in a location that you like.
Many people choose to live around the beaches and tourist hot spots but many, like myself, prefer the more sedentary lifestyle of the northern cities such as Chiang Mai or Chiang Rai.
There's something about that cool fresh mountain air.
Once you have decided which visa it is you might need, it's best to do a quick Google search and find out what exactly your local Thai embassy will require from you.
If you want to retire before you're 50.
The education visa and learning some Thai is a good starting point.
If you are over 50.
The specifically designed retirement visa is the way to go.
These are the basic rules you need to follow to stay in Thailand.
It seems quite cumbersome but is worth enduring the pain.
In the more leisurely time of your life, use the opportunity to do all you can in Thailand.
Every time is the right time to enjoy and live your life because as I've always said.
"Life is not a run through and none of us gets a second chance."