Thailand has a rich culture and welcomes people from all over the world.
Expats and retirees have been relocating to Thailand for years due to all the amazing lifestyle choices. So much so that foreigners are now an integrated part of Thai society.
For those relocating alone, there's a worry about what kind of love life they will have upon settling here.
Being single in a foreign land, and especially after retirement can be quite stressful due to loneliness. It may indeed be a reason for not relocating in the first place.
If you are a single expat or a retiree relocating to Thailand, worry no more. Here's your guide to finding love in Thailand.
Options Available
Being older, it's often more intimidating to date, especially in another Country.
However, in Thailand, it's really easy to start dating.
Most locals do not speak English fluently but you can definitely understand them and it's a good opportunity to learn a new language as well. You may want to consider learning some Thai basics in case you want to find a date when mingling with locals.
Do you need to learn Thai to live in Thailand?
Luckily, there are many options available when it comes to finding love and a long-term relationship with a person who speaks your language. The internet has made it possible to find love easily regardless of your native country.
If you are reasonably outgoing and sociable, then dating the 'old fashioned' way isn't too difficult either. There are many bars and social areas around Thailand. Sit long enough at a bar in these areas and you will find that female company will arrive in no time!
Most are very sociable with good English and it's often surprising to men new to Thailand just how much attention you can get on a night out.
Thai girls will want to talk to you because buying a 'lady drink' (a drink with money for the girls added) is how they earn money and also because many are looking for long-term foreign partners. It's a good idea to be careful here though.
At some point, you will be asked what you are doing in Thailand. If you are upfront here and say that you are living here, or at least thinking about it and are looking for a permanent girlfriend and she sticks around then you can go from there.
The women in Thailand typically value different things to Western women. Female values are very different here in Thailand and a man able to 'take care' of his female companion is highly prized.
Should the normal social scene not be to your taste or you are currently not in Thailand here are some other alternative options that are available.
Thai Cupid
Thai Cupid is amongst the largest internet dating sites in Thailand. The site has more than a million registered members, with thousands active at any one time.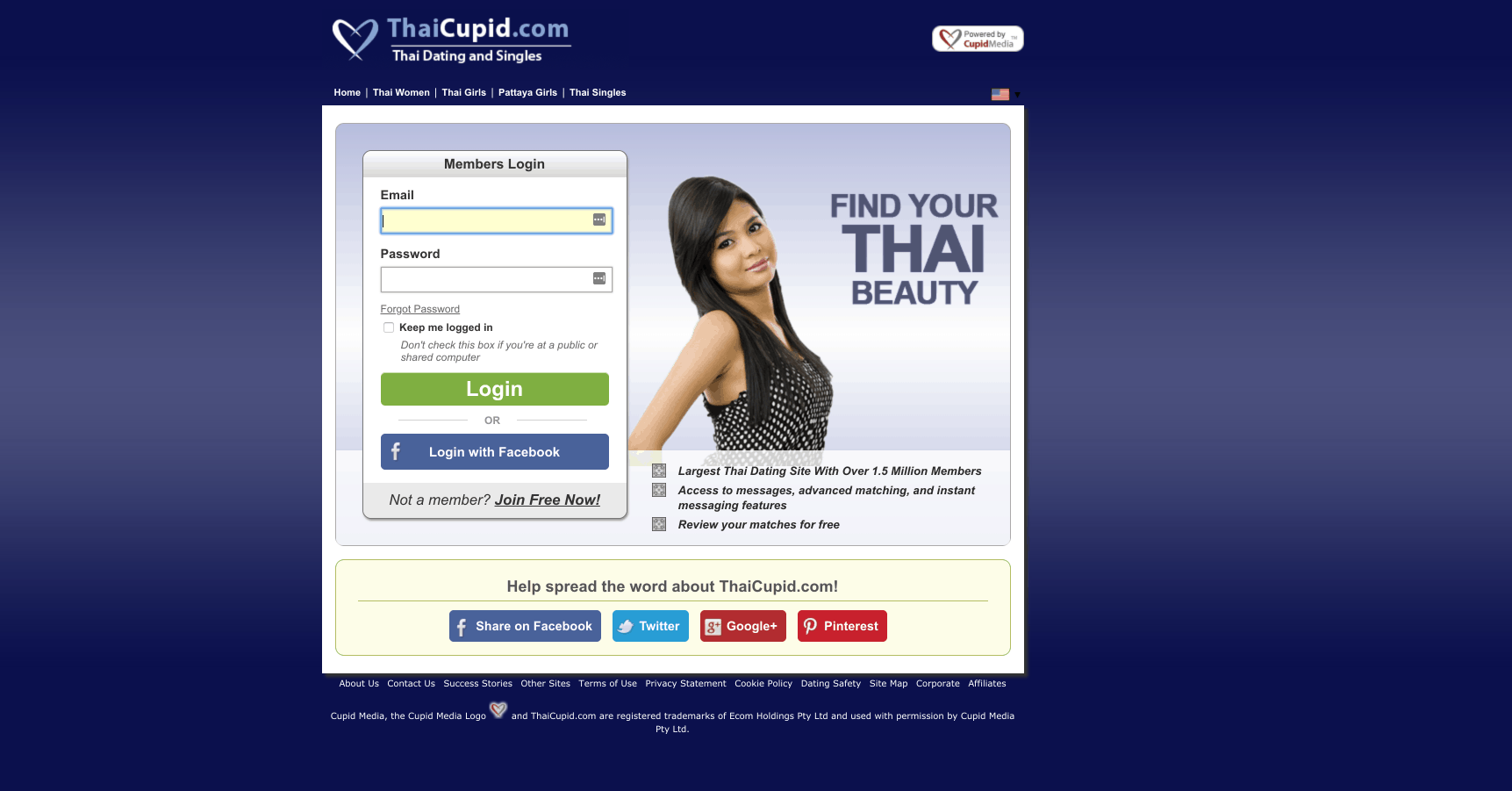 Thai Cupid is very active with ladies from Chiang Mai and all over Thailand looking for foreign soul mates. As a foreigner relocating to Thailand, you will find many ladies interested in dating you for the long term. The advantage here is that you can chat with a girl before you relocate.
While some sites have fake female profiles, Thai Cupid has stood the test of time and has been operating for more than 15 years. Hence, you will know you are dealing with a professional dating site and a site in which you can find true love. The diversity of single ladies on Thai Cupid is outstanding so you will most definitely be able to find a lady who can speak your native language.
Thai Cupid has many mature women suitable for retirees and expats over 50. The site offers both free and paid memberships. You will have to pay for a premium membership to get the most out of Thai Cupid. The free membership comes with limits on the number of messages you can send per hour. With the paid membership, you can send unlimited messages.
Thai Friendly
The Thai Friendly dating site has also made it easier for expats to find love once they relocate to Thailand. Many mature Thai women are working long hours on a daily basis and lack time to socialize.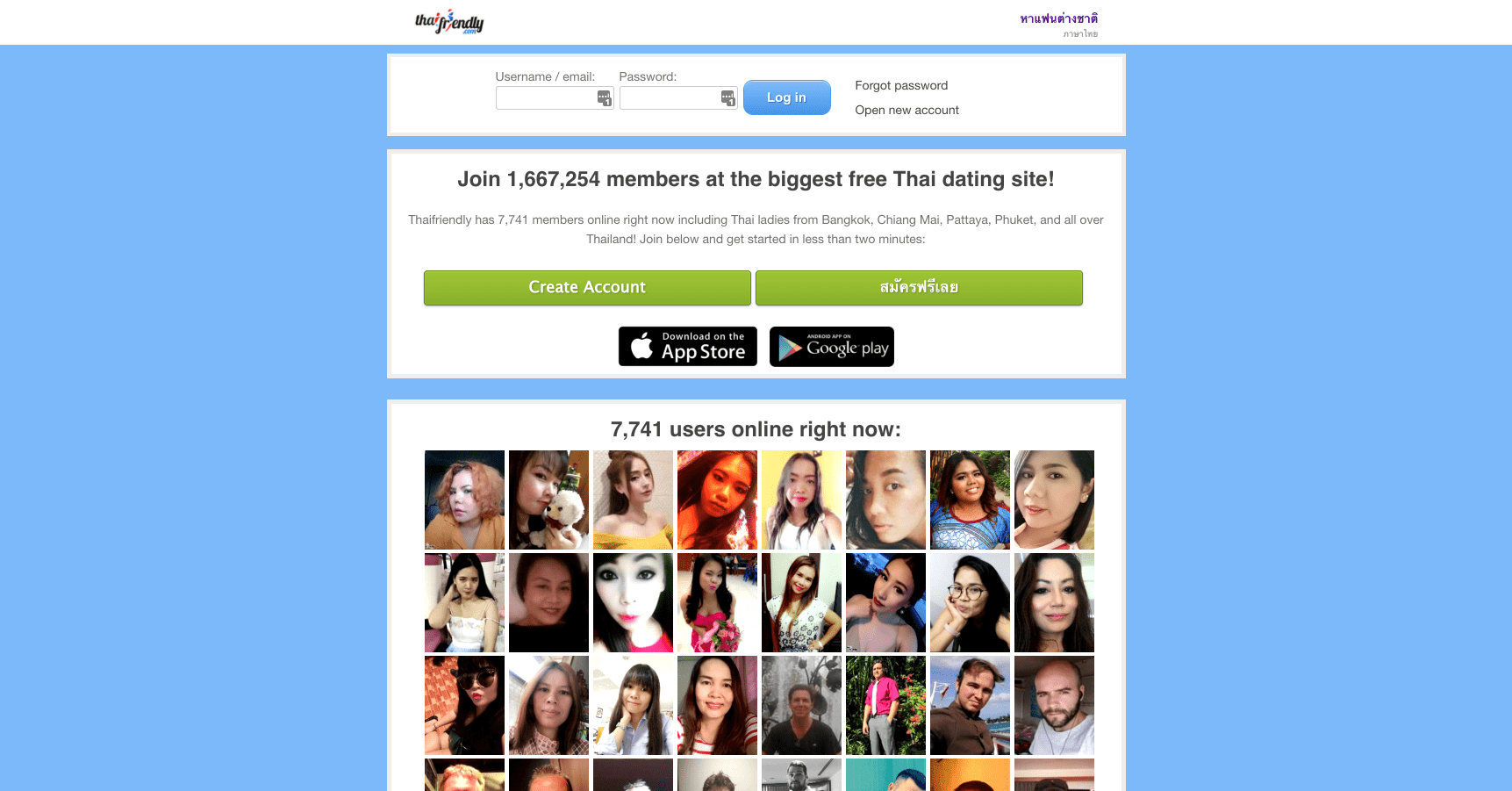 They find it easier to use Thai Friendly to find all kinds of relationships, including long-lasting relationships with retirees and foreigners.
The best thing with Thai Friendly is that it has a high number of authentic ladies. There are many genuine Thai women on the site looking for serious partners and love.
Thai Friendly has both free and paid subscriptions. The benefit of a paid subscription with Thai Friendly is that it comes with an instant messenger function so you can communicate in real-time rather than waiting for a message like you would with the free subscription.
The Thai Friendly dating site comes with language translator software, making it easy for expats to chat with local Thai ladies who may not speak your foreign language.
It is worth asking the lady how well she can speak English because of this, as communication is always at the heart of a good relationship.
Facebook Groups
If you dislike signing up for dating sites with paid subscriptions, you can find your Thai love for free on Facebook.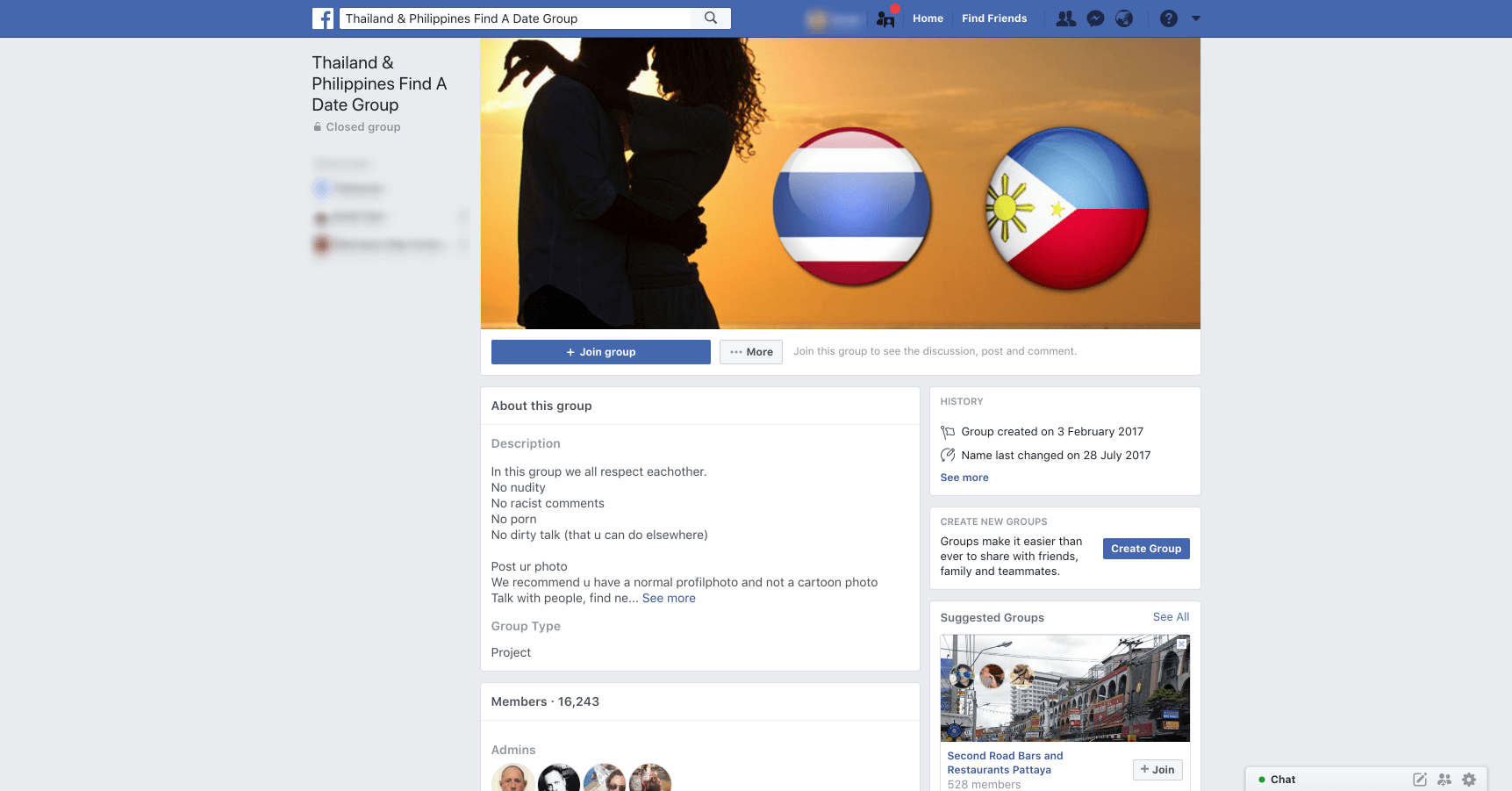 There are several Facebook groups that focus on hooking up singles.
For instance, 'Thailand & Philippines Find A Date Group' is a Facebook group in which you can meet your soulmate upon relocating to Thailand or prior to arriving. All you need to do is join the group and interact with other group members.
Be aware this group is for Thailand as a whole and you will need to ask or search for a lady near the city your staying in or be prepared to travel.
You can post your own profile on there and see who messages you. Once you link up with someone you like, you can add them to your friend list and chat freely on Facebook.
An alternative is the 'Dating Thailand' group.
Meetup.com
One of the best ways to find like-minded people in Thailand is through meetups. Meetup.com differs from many dating sites in that it works by you joining organized group meetings through the website.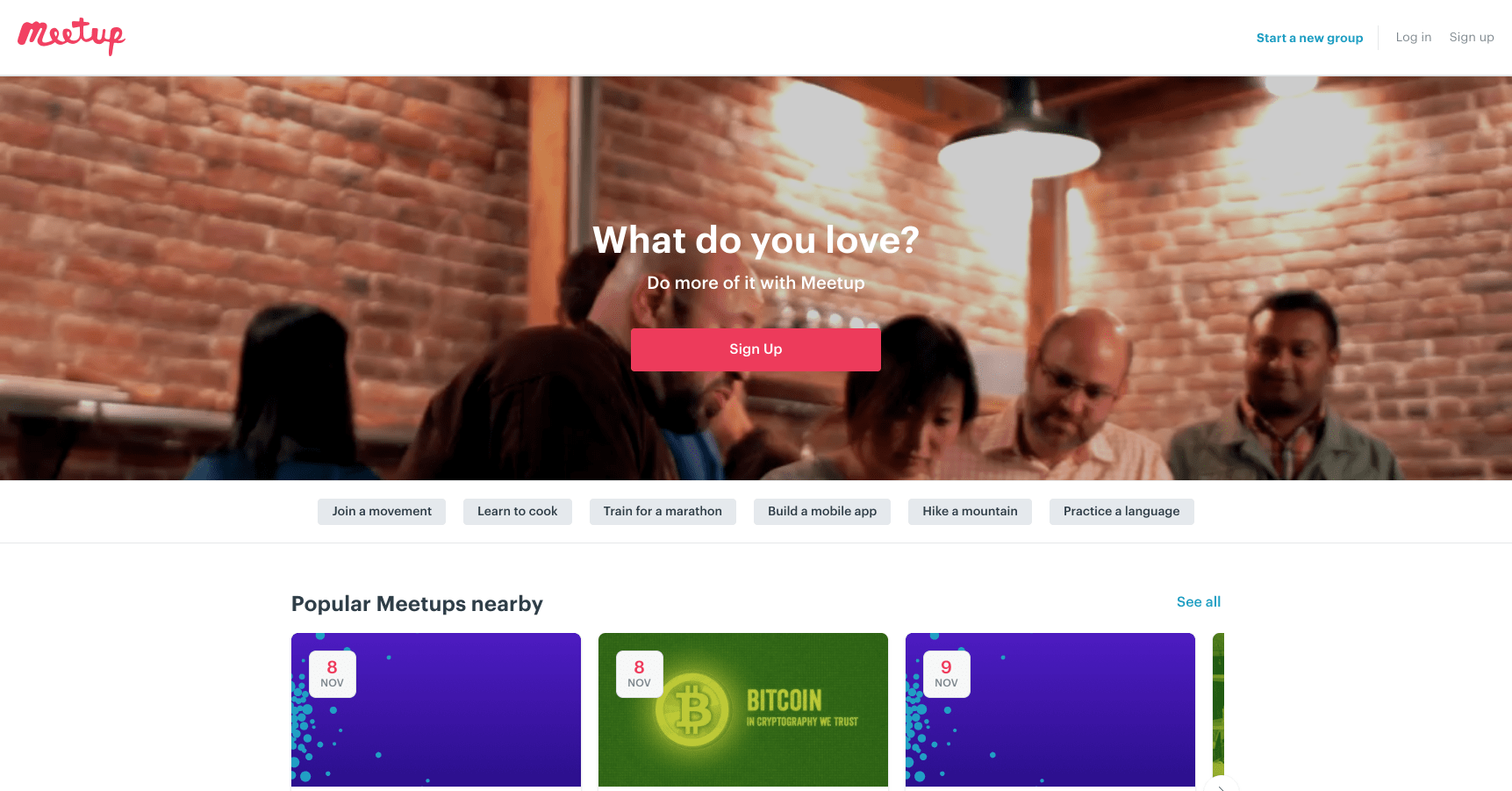 Rather than chatting with members online like in most dating sites, meetup.com makes it possible for users to socialize through real-life group meetups. The site is free to join and suitable for expats and retirees over 50 who don't want to pay to find a willing partner.
All you will have to do is to sign up and check your interests. You will need to search for activities that interest you in Thailand and you'll get a list of meetup groups matching with your search or profile.
You can find more active groups by following upcoming events such as sports. Other active groups in meetup.com include social groups, volunteers, and language exchange groups.
Dating Apps
If you're retiring to Thailand you can find great partnerships using dating apps. Most dating apps are efficient with easy.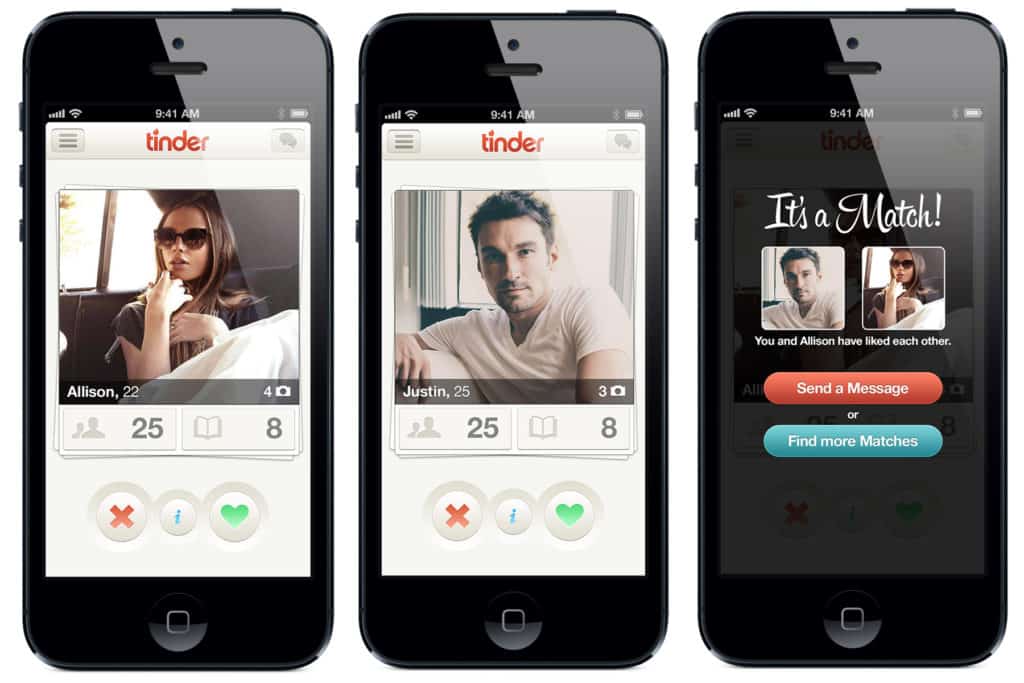 You can look for a partner easily even when travelling since dating apps are portable and local to where you're staying.
One of the best dating apps for those relocating to Thailand is Tinder.
Tinder works by matching users closest to each other through the location of your phone. You simply swipe between users while liking those you prefer, once there's a mutual like, you can start chatting.
Tinder is free to use. However, if you want to reverse an action such as a profile you rejected by mistake, you will have to pay for Tinder Plus. Other great dating apps in Thailand include Badoo, Tagged, Hi5, and Skout.
Conclusion
If you are a single expat or retiree over 50 and looking for love in Thailand you have many options. Signing up for a dating website or dating app of your choice will turn up plenty of potential partners for you to chat to.
Remember to be patient when looking for someone serious and you can boost your chances of finding love quickly by learning to speak a little Thai.
Nevertheless, you can still find a partner in Thailand without any problems.