If you're exploring Thailand and while in Bangkok you get tired of the hustle and bustle that defines the capital, you may wish to sample more of what Thailand has to offer.
An enticing option and an escape to the northern side of the country is Chiang Mai.
A popular cultural hub and an absolute must see, Chiang Mai is the fifth largest city in Thailand.
Rich in cultural history and surrounded by mountains it offers a much more laid back and relaxed atmosphere than the capital, Bangkok.
There are various means of transport available to get you from Bangkok to Chiang Mai including flights, buses or trains.
Here is an overview of the travel options that you have available to you when planning a visit to this great cultural hub in the north.
Flights
The long distance of 700 kilometres or 435 miles that exists between these cities persuades most travellers to take a flight instead of using the trains or buses.
A direct flight between these two cities lasts 60 – 70 minutes and the only drawback to taking a flight would be the cost. However, there are a number of low-fare airlines that come in handy to help you save some cash.
The airfares do vary from time to time due to a number of reasons and seasons. It is therefore important that you do your research when planning your trip between these two cities if you want to get the best deals.
Thailand has plenty of festivals, like Songkran and the Lantern festival (Loi Krathong) when most modes of transport are either sell out quickly or the cost significantly rises above the normal rates.
The cheapest flight offers could set you back around 1,000 baht while the more expensive airlines could charge upwards of 5,000 baht in peak season. Becuase the prices are higher during the public holidays you should book your tickets early in order to get the best possible prices.
You should also consider the airport that your chosen airline is flying from in Bangkok. Most airlines operating on this route are low-cost budget airlines, which operate from the Don Muang International Airport but there are some airlines that operate from Bangkok's larger more well known Suvarnabhumi Airport (BKK).
Whether your flying into Suvarnabhumi or Don Muang from your home country, there is a free shuttle bus service available between the two airports. All you will need to take advantage of this service is a copy of your onward flight ticket to Chiang Mai or wherever you're flying to next. 
Once you've left Bangkok either from Don Muang or Suvarnabhumi Airport, upon reaching your destination, you will land at the Chiang Mai International Airport, which is about 10 – 15 minutes away from the city centre.
Don Mueang International Airport flies to Chiang Mai (CMX) using the low-cost carriers such as Air Asia, Thai Lion and NOK Air.
The airlines that fly from Suvarnabhumi Airport to Chiang Mai are Vietjet, Bangkok Airways, Thai Airways and Thai Smile.
Using a flight comparison website such as 12go.asia will be invaluable when it comes to comparing airlines and finding the best deals online.
Day Trains
For those who prefer more traditional modes of travel, there is also the option of a train ride from Bangkok to Chiang Mai.
Trains are very popular among visitors to Thailand despite the long travel time it takes to journey between these two cities, so it's advisable to book early.
The amount of money you spend on your train tickets depend on the class of travel that you opt for.
This mode of transport is a favourite due to the cheap prices and the great opportunity to enjoy the great scenery of Thailand during the journey.
You can take a direct train to take your tourism experience to a new level and it will take about 12 – 15 hours to reach its destination, depending on the number of stops it makes.
There are about six different direct trains from both cities daily, thereby, giving you a number of options to choose from.
Options vary from 3rd, 2nd and 1st class travel depending on which train you choose to travel in.
3rd Class
For as little as just under 300 baht, you can purchase a 3rd class train seat ticket all the way from Hua Lamphong train station in Bangkok to Chiang Mai.
The journey time is around 13 – 14 hours on a wooden seat and while this may be too uncomfortable for some, it's definitely a budget-friendly option.
2nd Class
2nd class seats can be great for budget travellers and backpackers as they come at a cheap price or around 400 baht.
However, many of these seats do not come with air conditioning (some second-class trains do come with AC but at a higher price).
The seats in the 2nd class trains are quite a bit more comfortable than those in 3rd class and typically food will be included in the price of your ticket.
Night Trains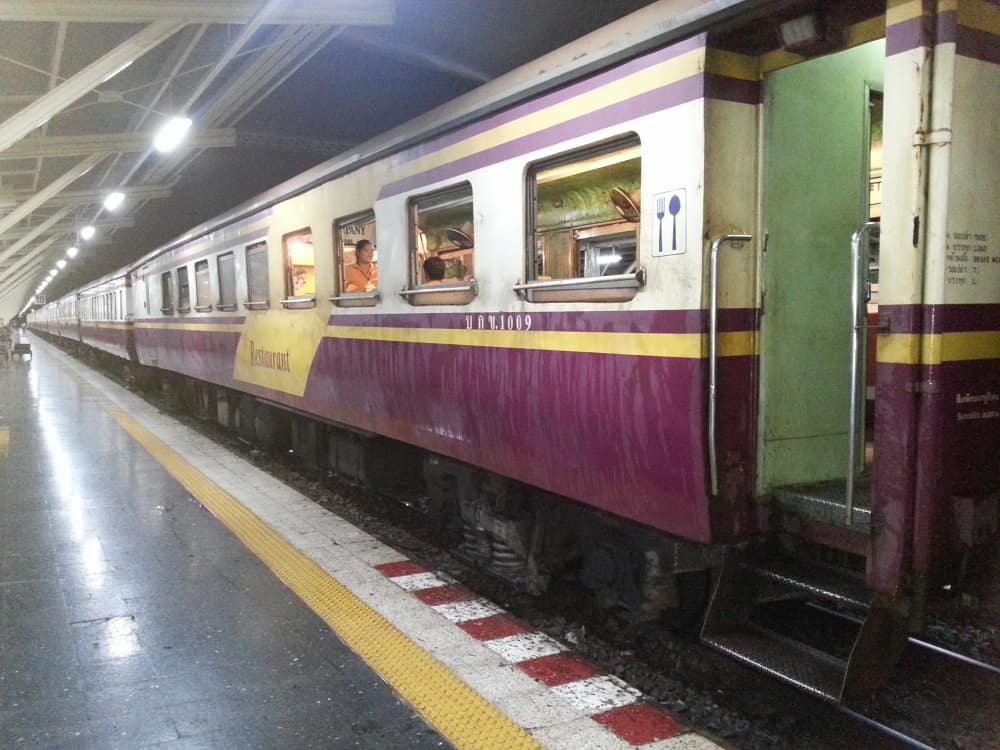 3rd Class
A basic 3rd class ticket is sub 300 baht so don't expect any food or air conditioning included in the price of the ticket.
This might be a suitable option for backpackers or those who want a more budget-friendly option but it definitely isn't the most comfortable of journeys.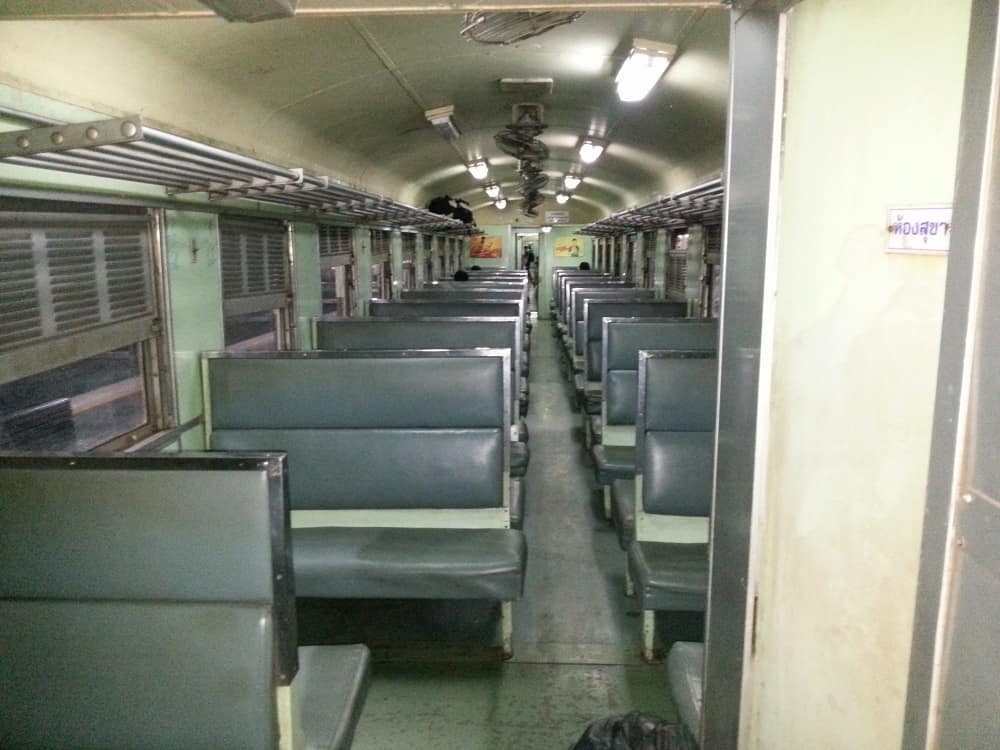 2nd Class
For around 450 baht you can purchase a ticket to get you to Chiang Mai in 2nd class, also with no air conditioning.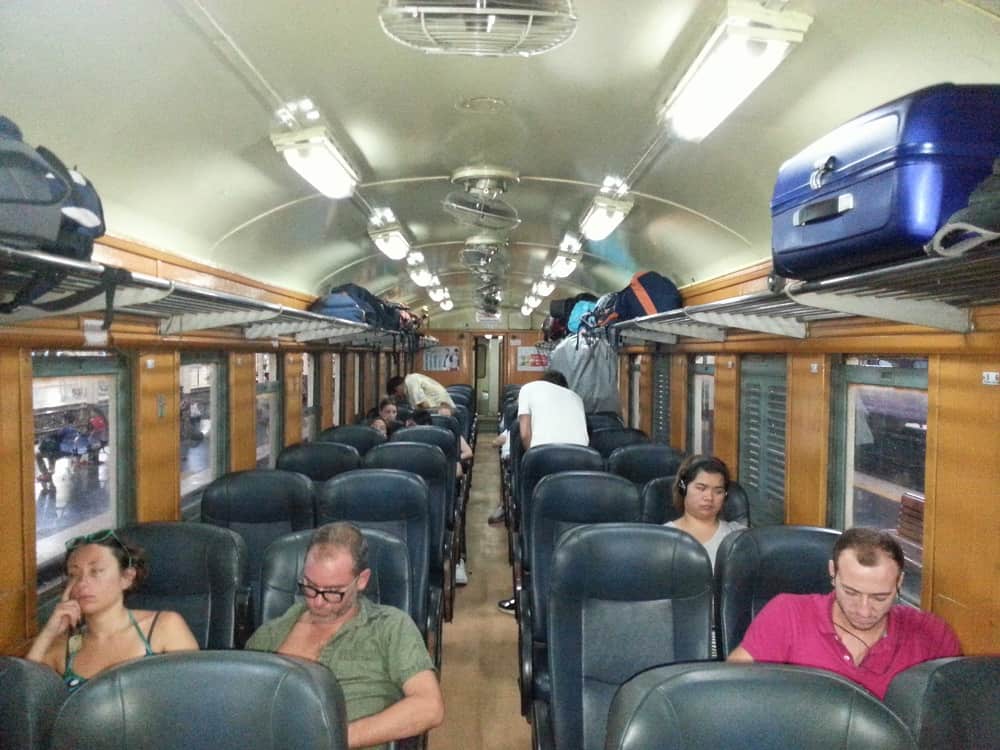 Add another 100 baht and you get air conditioning in the carriage.
Sleeper Trains
The overnight sleeper train (called the Special Express – taken from Bangkok Hua Llamphong station) is a great option.
These trains are identified as Train 1 or Train 13 Special Express and these give you the option of 1st class travel that will set you back around 1300 baht, roughly the equivalent of a low cost a plane ticket.
2nd Class
The 2nd class sleeper ticket costs around 800 baht with air-conditioned carriages and 600 baht without air-con. In both cases, it's slightly more expensive for a lower bunk.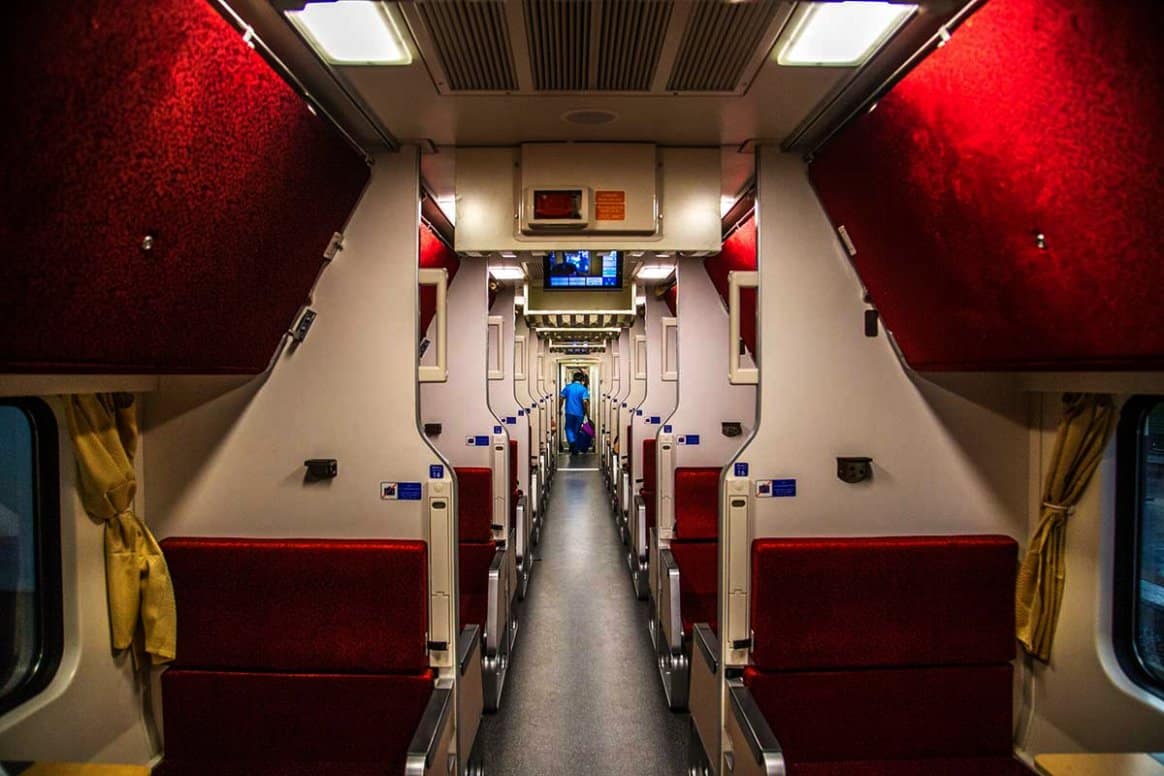 1st Class
The 1st class option is a private 2 person sleeper with on-call porter and your own sink. It's best to be aware that with the powerful air conditioning it can get quite cold at night in 1st class; so make sure that you bring an extra blanket or two.
You should make your reservation well in advance to avoid missing out on a sleeper train.
To book tickets in advance we recommend you use an online service such as 12go.asia.
Bus Ride from Bangkok to Chiang Mai
The final option for public transportation is taking the bus from Bangkok to Chiang Mai.
The buses provide an affordable option with relative comfort and will take around 11 hours to reach your destination.
Getting the bus to Chiang Mai from Bangkok is easy, affordable and is considered comfortable enough to sustain you throughout the lengthy journey.
Buses headed for Chiang Mai will likely start from Mo Chit or Khao San Road. There are plenty of companies such as Bangkok Busline, Siam, FirstNew and Viriya that all have the route so you'll not be stuck for options to choose from.
It is common for buses to leave after 8 pm to get into Chiang Mai in the early morning but many do leave during the day.
During low season the competition for seats isn't as fierce but in high season or around specific festivals it's wise to book in advance.
As you would expect, depending upon the level of comfort from the bus, prices vary.
Most travellers are pushed to purchase their bus tickets via travel agencies in popular tourist areas of the city. Although this may seem like the easier option, a lot of the travel agents are guilty of upselling the bus tickets, promising things like working air con or reclining seats that they cannot guarantee in reality.
2nd Class tickets can start at around 550 baht and that's a pretty good deal all things considered. In most cases, even the cheapest buses from Bangkok are comfortable enough to sleep throughout the entire journey.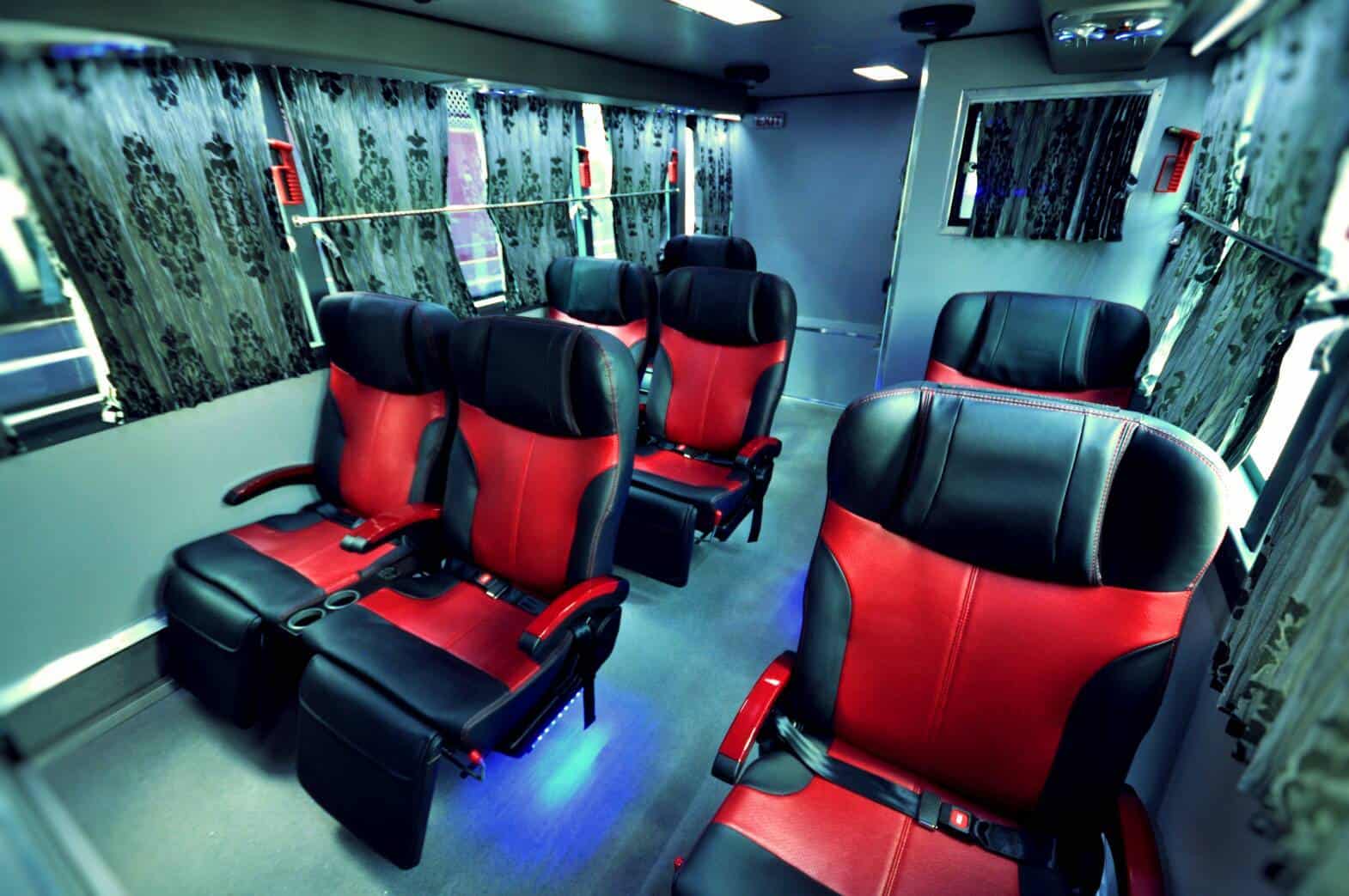 The first class buses come with more creature comforts such as a working air-con, toilets and reclining seats. These extra features will see you pay around 300 baht more than the price offered for the second class buses.
You can use 12go.asia and book your ticket well in advance and for the best experience look for the Greenbus Company or Nokonchai Air as these offer by far the best VIP experience in Thailand.
Conclusion



It doesn't matter whether you're flying, taking a train or a bus to Chiang Mai – it's still a great place to visit.
All three travel options above are readily available choices of transportation from Bangkok and most people living in Chiang Mai have used all three.
The choice you make will largely depend on your personal preferences and budget, so take your time, and choose the best option for you.