In recent memory, Chiang Mai has flourished into one of the top destinations for digital nomads in the world.
Nestled in the Northern Thailand hills, what was once off the beaten track of the tourist trail has developed into a mecca for a new wave of digital entrepreneurs.
Once you're here it's not hard to see why it's attracting a lot of people from all walks of life.
The cheap cost of living and an amazing all year round climate coupled with a respectful Thai culture.
The food is rich and diverse and after a hard days work the nightlife can be as calm or as wild as you'd like it to be.
There's a greater sense of freedom out here than almost anywhere in the west and with the advent of laptops and online platforms the more adventurous minded can now become location independent.
Over the years, the Nimman area of the city became a central focal point for those seeking a different lifestyle choice.
Dedicated coworking areas like Punspace took root and around them grew an industry that flourished with nightlife, restaurants, coffee shops and shopping malls.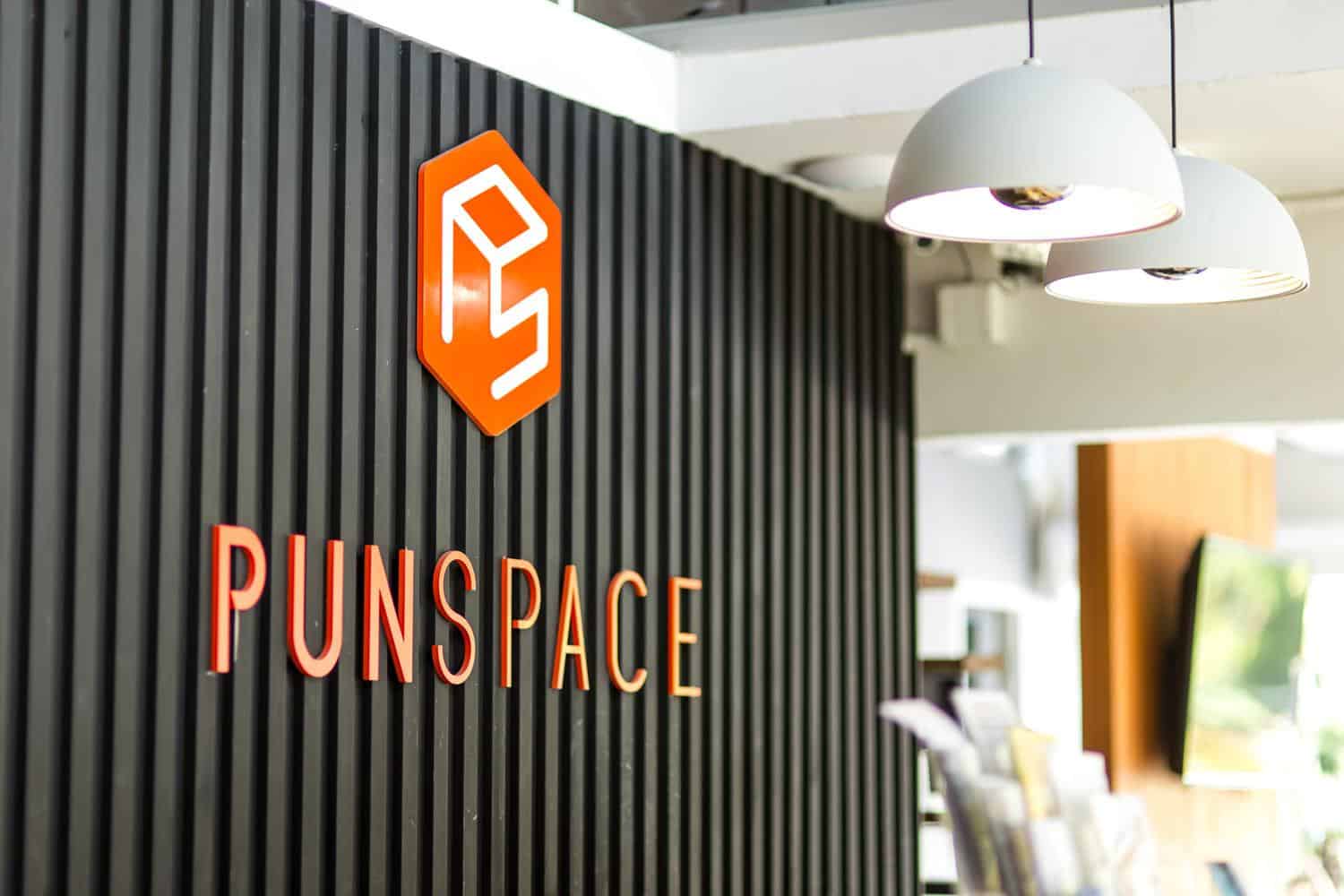 From the coffee shops came the coworking cafes and these are now prominent, not just around the Nimman area but throughout the city.
Solving the digital nomad problem of finding a pleasant place to work that is not your condo or Starbucks can be an interesting diversion in and of itself. They have essentially become large working areas utilised by local students from the University, as well as, foreign entrepreneurs and online freelancers.
Here's our list of some of the best coworking cafes we've found and that are well worth a visit.
Co Working Cafe
A little off the beaten track but Co Working Cafe is definitely worth the journey.
Situated right on the Mai Ping River you can open up your laptop and watch the river traffic go by.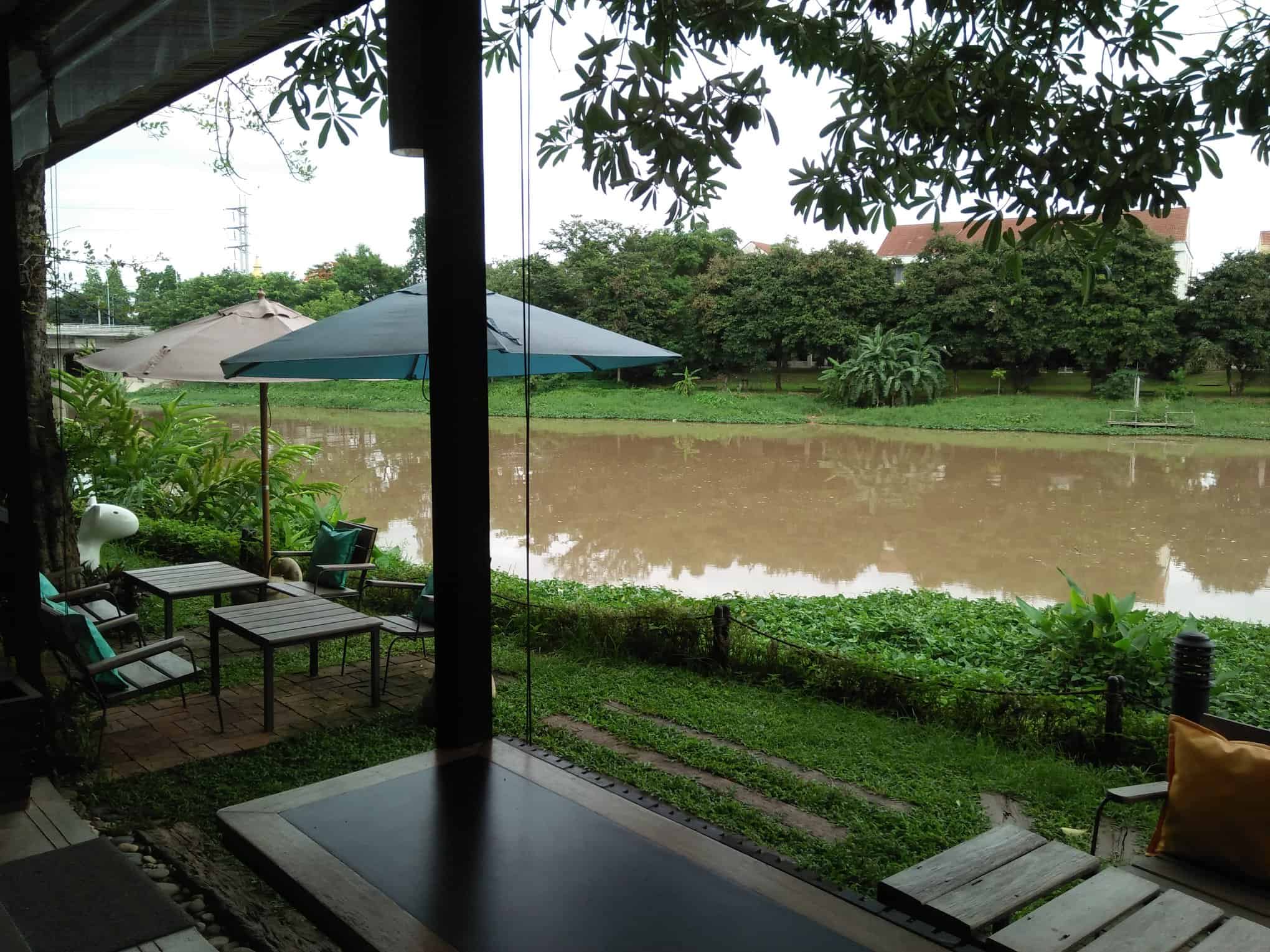 Once here, you will often find it quiet because of its location and the number of foreigners here is small.
It has an open balcony area with views of the wildlife and river coupled with an air-conditioned room, that you can sit down and work in.
The small cafe to get your obligatory coffee or smoothie is a small booth that also caters to food.
Should your insurance be up to date, it's also possible to rent a kayak if you so choose between the client work.
All in all, this one of our favourite cafes. Access to Wifi is granted upon purchase of a beverage with unlimited use for the entire day.
Wako Bake
Within a 10 minute walk of Maya mall and near the University, Wako Bake is a Japanese styled coworking space.
After walking down a small residential street and entering through the coffee shop the working space is centred around a small garden and koi pond.
Surrounding the outside space are two air-conditioned rooms, one set up as a meeting space and the other for individual or small groups working together.
With a mix of glass and metal, the place feels light and airy with an open office feel to the environment.
Wifi is free and the choice of beverages is wide to which you can add all manner of pastry type side dishes, from small cakes to New York cheesecake.
The food is delicious and it has a great atmosphere.
Cafe De Oasis
Although more of a coffee shop than a coworking space the staff at Cafe De Oasis do allow people to use laptops there and there is normally a space to do so.
A little out of the way and situated opposite the Chiang Mai International Convention Center in the North West part of town. This coffee shop has a very laid back atmosphere. With its tranquil sounds and jungle-like interior, it is airy and breezy.
It has a covered area, and an air-conditioned domain depending upon your preference.
As you walk in through the gates into the plant life there's a sprayed mist and mellow jazz sounds that pleasantly surprise you.
You won't find hustle and bustle in here.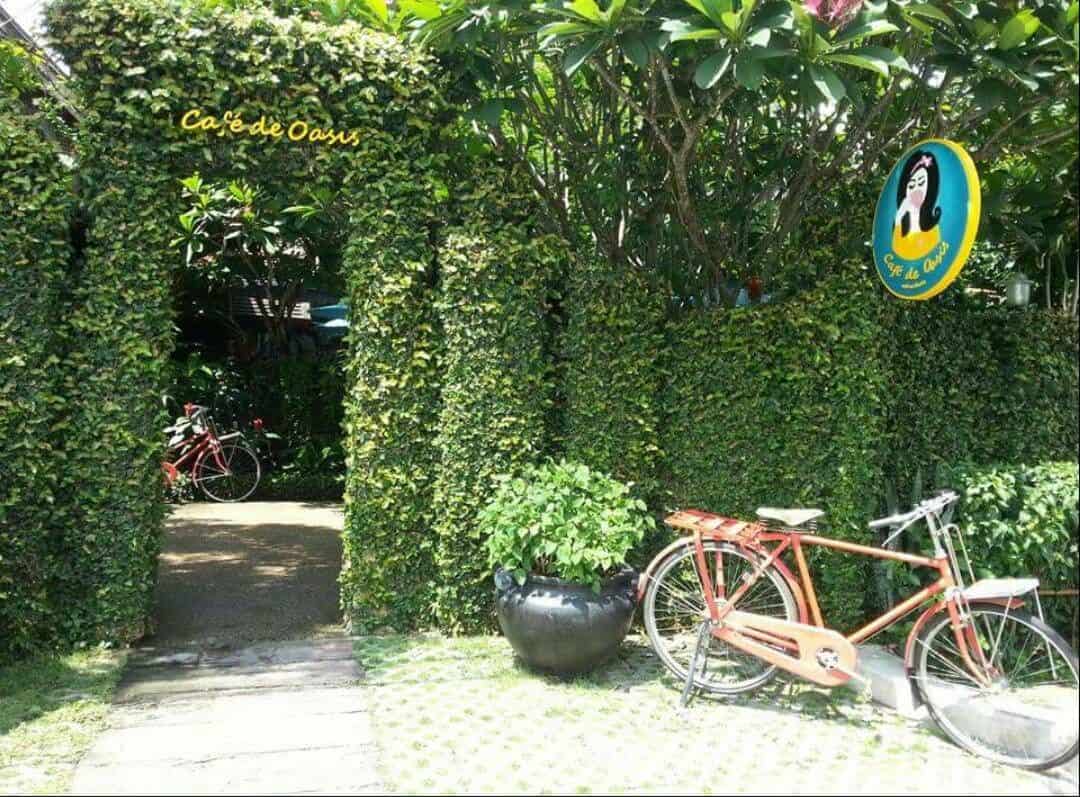 The coffee is excellent and there's a wide variety of beverages on offer for you to drink whilst sitting amongst the plants.
Reflecting the fact that it's a coffee shop primarily most of the people you see here will be local Thais.
This place is not really frequented by foreigners so it's definitely worth the trip to get here, it's a real undiscovered gem.
Annista Cafe
Sporting a witchcraft theme and opening early until late at night there's plenty of time to get the work done in this funky little cafe.
Ordering a coffee, smoothie or soda gives you access to unlimited Wifi and there is even a loyalty scheme there. Buy 10 coffee's and get 1 free.
Being near the University there are plenty of students here but you'll nearly always find a seat.
The cafe has 3 floors, the first two dedicated to individuals or small groups while the top floor has a meeting room more conducive to large groups.
Strange artwork and brooms adjourn the walls but the service is great and the coffee is reasonably priced. All floors are air-conditioned and the place has a quiet busy hum to it most nights.
HeartWork
Definitely, a favourite amongst the Chiang Mai long termers this cafe is also a little outside the mainstream coffee culture of Nimman.
Just off the Southeast corner of the moat and within a quiet residential neighbourhood this little cafe is a stunning location for those who want to get some work done.
Starting out as a print shop this coworking space developed into a great coffee shop with wide open spaces and comfy benches and chairs.
HeartWork opens at 8 am and closes at 8 pm so it's open long enough to get work done.
Not often busy you will easily find a seat here and being away from the University it is mainly populated by foreigners banging away on their laptops.
The coworking space has two floors which gives it a bright and open atmosphere.
The ground floor operates a little more like a cafe but upstairs has print services and almost everything you could need during your days work.
No membership is required and all you need to access to the WiFi is a cup of coffee. Purchased from the HeartWork of course (don't bring your own).
Start Up Cafe
As the only one on this list that opens 24 hrs, I have saved this till last.
Most coffee shops have the normal working day opening hours and some have slightly extended times but surprisingly there aren't too many coworking spaces that are open around the clock. Considering the number of nomads and online freelancers who could well need 24 hr internet this is somewhat surprising. There are a few but they are near Nimman.
Start Up Cafe is one such discrepancy and although a little far out, so a scooter or mode of transport will be likely for most, it is worth travelling to. It's also a good option for those that like to work in different areas perhaps from where they live or typically hang out.
It has pretty much the standard features of most coffee shops and co-working spaces. The light and airy entrance with small tables and bar stools to work at. The upper floors provide a more lounge-like atmosphere with a meeting room to use if you need it.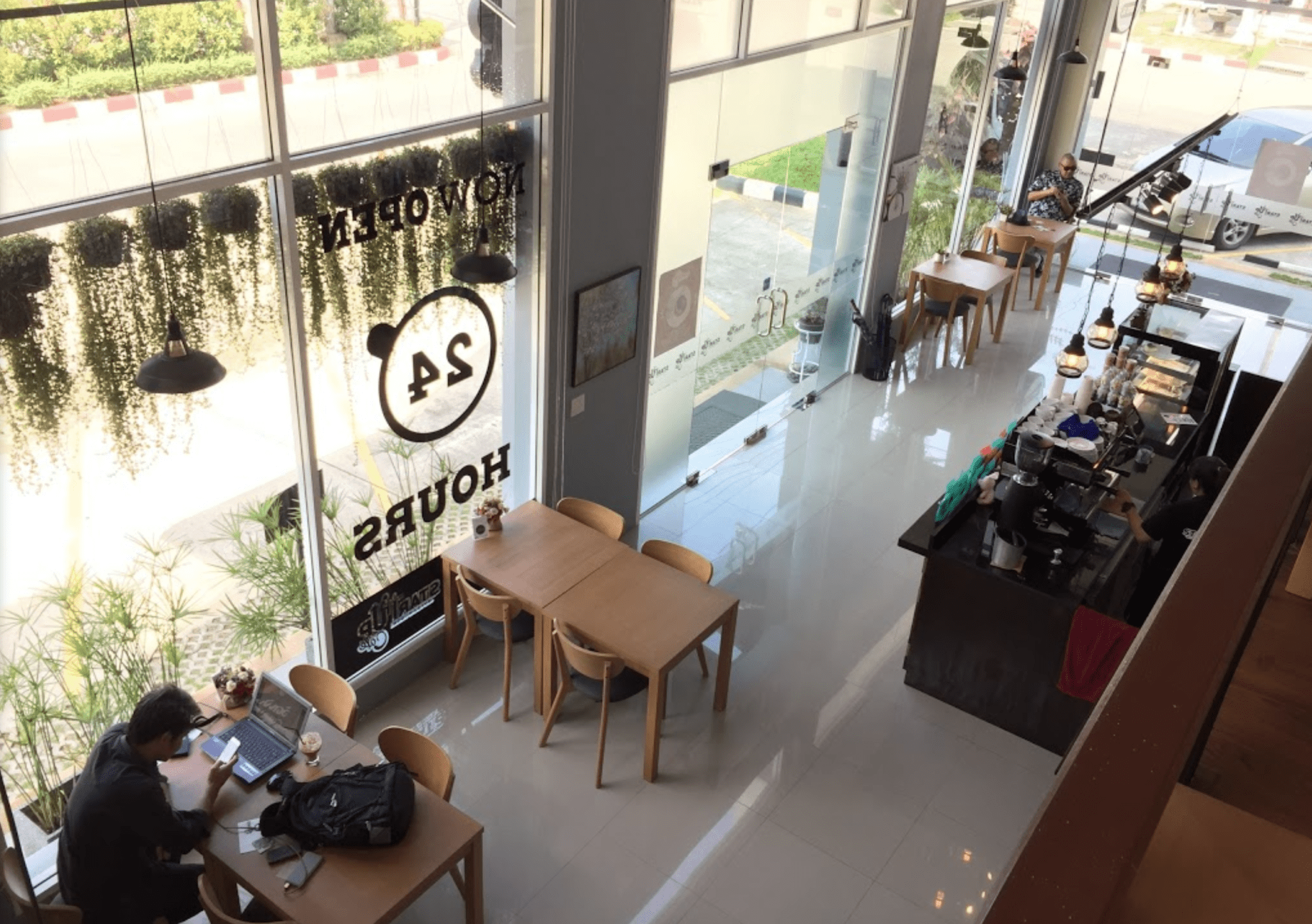 The working environment is good and the Wifi is fast.
Cool and refreshing the coffees are some of the best around and if you fancy a trip outside the city then this a must have to have on the list.
You'll find the location of each one of these coffee shops and coworking spaces on the map below, as well as, some other great locations.